HEY BASTARD! WHERE ARE YOU GONNA BE THIS WEEKEND?
First up,
COMIC CON REVOLUTION WEST PALM BEACH!
Sadly, I'm not set up for a show there, but I will be around supporting local nerdery and see what's out there! West Plam Beach is a fairly populated area that acts as a halfway point between Miami and Orlando, and I'm surprised more things aren't set up here.
After that,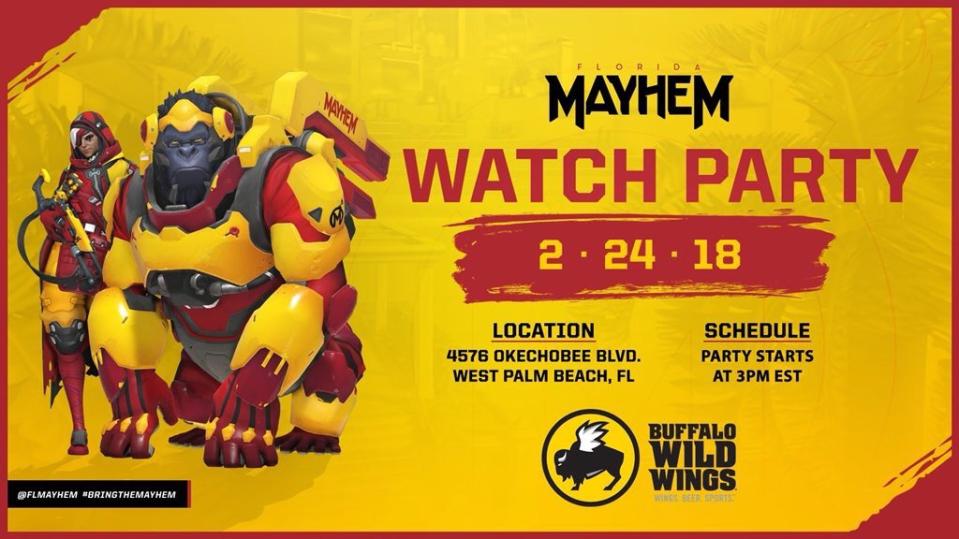 Yes, the Overwatch League, that thing I've watched/listened/tweeted about for the past month is coming back for the second stage of the inaugural season and our local team, the Florida Mayhem, is throwing an OFFICIAL viewing party!
Will the Florida Mayhem, who were 1-9 after stage 1, take down the New York Excelsior, who were in the Stage 1 championships with a near perfect 9-1 record? Who knows?
10TH ANNIVERSARY ALBUM POLLS: DINO HUNTER MD!
I've had the polls up over on Patreon before
, but now I've made the polls public!
I've released a wide swath of music over the past 10 years (though I uploaded my first song to NewGrounds in 2009), and I want to put out an album that covers all of my bases, and the songs I've put out in the first ten years. Some of these songs will be rerecorded, remixed and remastered because I've learned so much since I've first started doing this.
First up, my first album, Dino Hunter MD
! Released in 2013, this was a compilation of all the songs I did for a webseries my friends did called Dino Hunter MD, about a rogue anesthesiologist that fights dinosaurs!
FRIDAY NIGHT MYSTERIES PRESENTS: DANGANRONPA EPISODE 2
All right, LET THE FRIENDSHIP TIME BEGIN!
oh fuck someone died. along with my mic
The game has been slow going, but next episode will be WAY more interesting, since that's when all the juicy stuff takes place. So far I'm liking the characters, but it's not particularly compelling to stream.
Again, next week will be all that gritty noir stuff I STARTED this series for!
JAM OF THE WEEK: "The Love Within" by Bloc Party
Bloc Party is best known for their song "Helicopter", but "The Love Within" is off their latest album, Hymns. Appropriate, since the opening sounds a church organ translated by synthesizer, and the entire song has this elevated, airy feel to it.
At first that main organ/piano riff was kind of annoying, but it has this effect similar to scenes in the movies when a guy does a lot of drugs and his brain is going all over the place and it's speeding up and slowing down and that's how love feels a little bit.
Sometimes. For me it's like that, but the time signatures always change and it's a little too quiet.