Have you bought Status Quo Radio on Soundcloud yet? YOU SHOULD!
This week's jam:
Remember when songs used to be one hit wonders?
Remember when songs used to be weird as fuuuuuuck?
Lady Gaga comes close I guess, but her songs are relatively normal in subject matter.
I found about this one on the
Star Fox Animated Series stream.
Ah, let's see...
Game Day was today (short, went 1-2 with Atarka Red) and finishing up work on my Battle for Zendikar Song. Shot some footage for a long over due con recap and
HOLY SHIT DEL RIO'S AT HELL IN A CELL?
AND BEAT JOHN CENA?
Right, right, back on topic.
Now, a lot of my time is spent juggling different projects, delicately balancing between writing, streaming and practicing, and sometimes I have a lot of stuff backed up because I'm working on getting one thing started, because otherwise, I'll have nothing for the week. I have a whiteboard (it came with me in the move!) that's filled with different song ideas, a notebook slowly being filled with lyrics for future songs, and a To-Do list that never seems to dwindle.
It's paralyzing. Like, I have 7 tabs open, each with a different thing, and I can't commit to one. "Oh shit, I have to send an e-mail to this person, and I actually could be doing this but...and so on. For example, right now I'm editing a e-mail to send in one window, finishing up this, putting together my desk, trying to write guitar parts for one song AND putting up Status Quo Radio on Youtube.
I get stuck in these patterns where I don't have the time to finish one thing, so I half start others.
HOLY SHIT BROCK LESNAR BEAT TAKER? AND NOW THE WYATT FAM-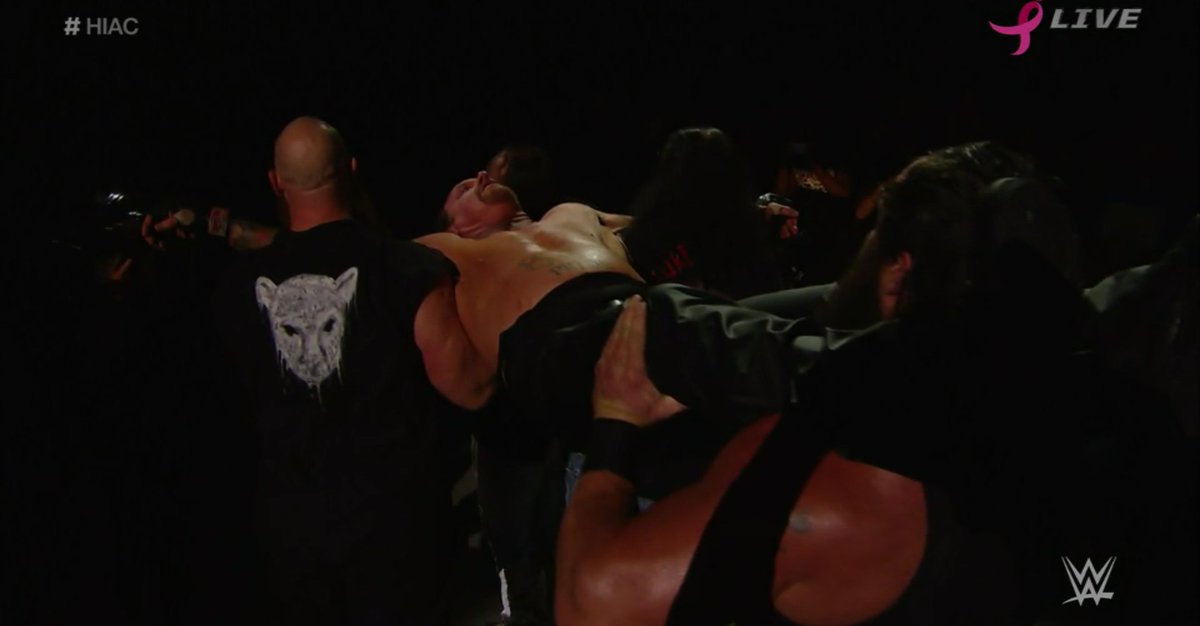 See what I mean? So here's the plan for this week:
1. New Con Recap Video
2. New SONG video
3. Status Quo Radio on YouTube
4. Podcast Recap for Echo Chamber
5. Reposting "Slayers of Decadence"