MIZUCON!
Mizucon has been on an upward swing in the past couple years. While they lost the 3000 Brigade, with some bigger guests like John Swasey and Mega Ran, and a new location it could be getting better.
I also submitted for an AFO Rumble type event called Mizu-Mania!, but I'll confirm that when I getmy hands on a schedule. I can promise new songs and new merch though!
JAM OF THE WEEK: "Money Grabber" by Fitz and the Tantrums
Fitz and the Tantrums are one of those bands who are technically indie, but their songs are used in a shitton of commercials and video games. Part of this is why I can't stand the Alt Rock stations anymore because this is the sound that all alternative bands getting radio play sound like: pop music but old. Whether it's pop music made by people who are just older than what's marketable so it's softer, or influenced by older genres, alt rock feels not like an alternative to what's popular in rock, but an alternative to what's popular in Top 40.
But for some reason I've been listening to them a lot.
I was going to pick their song "Hand Clap", but then I realized listening to it, I didn't like it all that much. It was the bland "let's put this in a thing" type music that typified what passes as "Alt Rock".
Then I went further back to their previous album "More Than A Dream", and was going to pick "The Walker". The intro of phasing organs and peppy whistling is dizzying, where your brain is trying to be just awake enough to move forward in line, but you're slowly going insane. I liked that song enough, but I couldn't quite sink my teeth into it.
Last, I went back to "Money Grabber", the song that first got them noticed. THERE WAS EFFORT! THERE WAS ENERGY! Yes, it's yet another throwback jam, but it was the gold at the end of a grayscale rainbow. Michael Fitzpatrick and Noelle Scaggs can show off their powerful vocals, without having to drone through 90% of the song like "Hand Clap".
Huh. This hasn't been a Pick as much as it has a treatise on the state of indie rock, but I'm not like mad or anything. I just need to keep looking.
ZONECASTS WRESTLING LEAGUE/SATURDAY NIGHT GRAPPLESPORTS
This is a thing I'm doing now.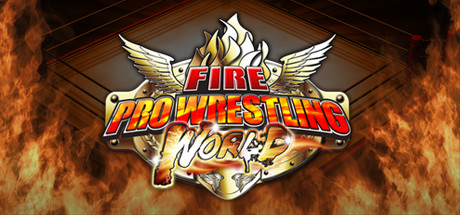 \
I'm playing around with Fire Pro Wrestling, and one thing I've been doing on Saturday Nights is stream a mini e-Fed made up of mostly ZoneCast personalities.
This past Saturday was kind of a bust since I had to wrap up early, but I'll be redoing it Tuesday Night.
Here's a recap of the first night:
July 22nd, 2017
Tiger The Dark def. Tiger Mask
Team Video Games (Soldier 76 and Carlos from Zero Time Dilemma) def. The X-Men (Cyclops and The Wolverine)
Rhythm Bastard wins 8 Man Battle Royal for Zonecast Championship Wrestling