JAM OF THE WEEK: "Goodnight Alt Right" by Stray From The Path
Given current events, this only seemed appropriate. Everything that should be said has been more or less covered already about the Neo-Nazi/"Unite The Right" rally in Charloettesville:
-This is fucking bullshit after we fought 2 wars about this (Civil War and WWII)
-The idiots chanting white power slogans have never faced real oppression, as in their existence is not being legislated away, they're squabbling about convenience. The only "positive" trait they have is being born white.
-White Nationalist and Neo-Nazis are our bankers, police officers, neighbors, etc. and to recognize this as happening NOW, is to be ignorant of the struggles everyone else went through.
-This:
NON INVOLVEMENT IS IMPLICIT SUPPORT OF THE STATUS QUO
-Trump has dropped the ball on this shit so hard by adopting the phrase "alt-left" which is a term used by centrist Democrats
But two things I don't see as often:
1. In a way, as a white male, I let this happen. Not in any obvious ways, but there have been jokes or comments I let slide from fellow white dudes because I was either too afraid of conflict or wasn't "prepared". Most of the time, a "Dude, what's your problem?" will suffice.
2. MC Lars tweeted out "The Alt-Right Are Not Punk Rock". I wrote a piece a while ago speculating if punk could be right wing, and I came to the point of "Reject labels, you do you", anyone can play power chords, etc.
Now? My answer would be vastly different, considering all that had happened in the past 8 years. Especially now that a lot of conservative commentators on YouTube are claiming that they are the new "punk rock"
It isn't rebellion of the status quo: This is the status quo, just yelled louder and more aggressively. When you believe that women and minorities deserve less rights and should be even MORE marginalized, and a governor in North Carolina is signing a bill for the same thing, you're not punk rock.
The Neo-Nazis that call themselves the Alt-Right thinking they're punk is the equivalent of rebelling against the doom metal scene by forming The Chainsmokers.
PALATE CLEANSER TIME: NEW STRONG BAD E-MAIL
Ahhh!
KICKSTARTER FOR SUPLEX SAGA STILL GOES ON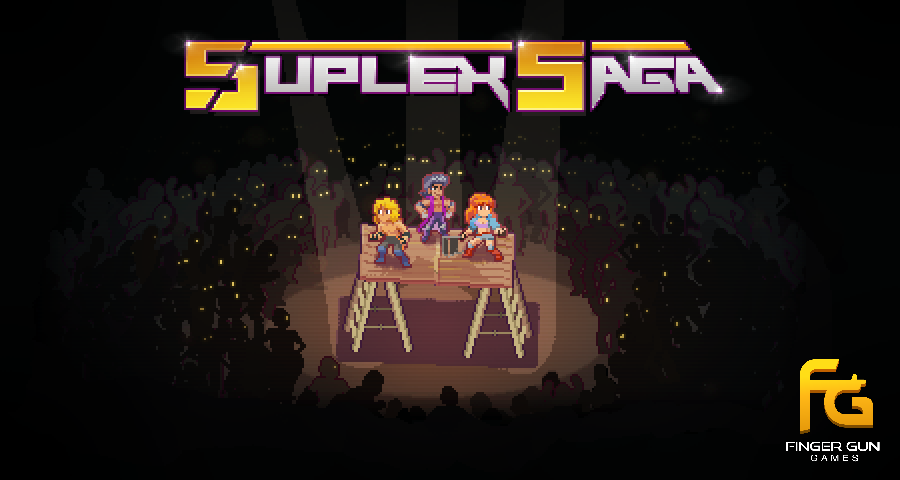 It slowed down A LOT, but it's still going on!
ALL RIGHT, WHAT ELSE YOU GOT?
I am working on new material and hope to premiere a new song at Mizucon!
It should have a new piece of merch to go with it, when I'm ready to release it, since, like Deep Space Tragedy, I've yet to put it to an actual MP3.