PATREON SONG COMING NEXT WEEK!
Might not be ready by this Sunday, but sign up now, and you'll be able to download the new track "The Most Epic T-Shirt" and have the new song a week before it's released to the public!
HOLIDAY MATUSRI EVENTS!
Yup! Still got one (maybe 2?) more events for the rest of the year! Holiday Matsuri is always a big fun show, but I might be able to stay there Sunday night.
Hardcore Nerdcore Punk (3:45 PM, Panel Room A)
Crank your Holiday Matsuri up to 11 when Rhythm Bastard brings his mix of punk rock and fandom to the stage! You like video games? Comics? Card games? Come on down and open the pit up!
Holmat Slam (5:00 PM, Panel Room A)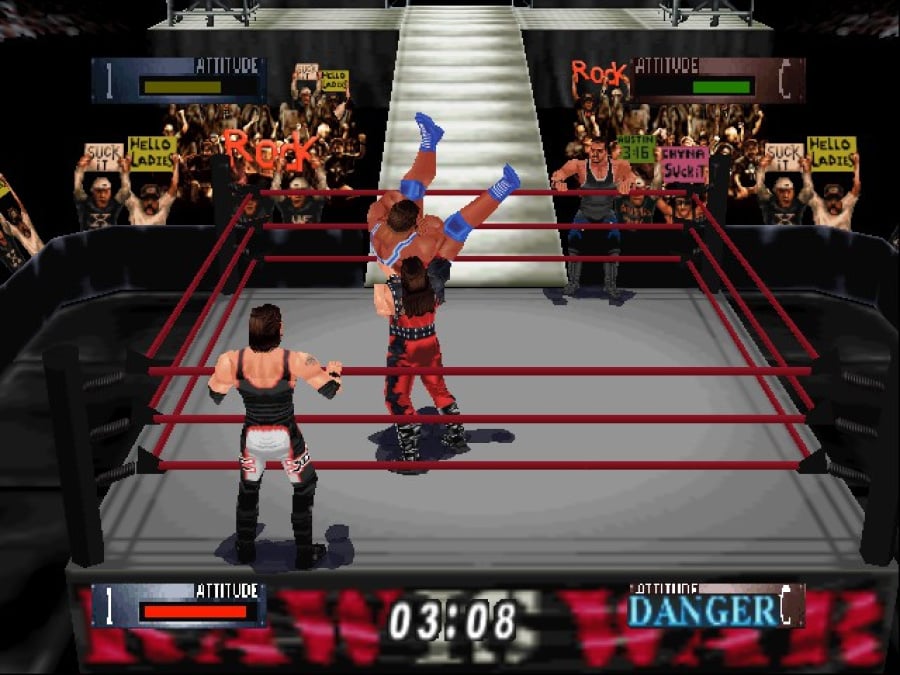 Get ready to rumble in the hypest fake wrestling event Holiday Matsuri has ever seen! From the people who brought you AFO Rumble, Mizu-Mania, and Iwai-vor Series, comes Holmat Slam!

Play some old N64 Wrestling games, and compete for the chance to win a championship belt!
ANIME IWAI: SOAR LIVE VIDEOS!
JAM OF THE WEEK: "It's A Long Way To The Top (If You Want To Rock and Roll)" by AC/DC
Malcolm Young, co-founder and rhythm guitarist for AC/DC died on Saturday. They were a huge influence on me, and Malcolm provided the base upon which some of the greatest rock songs of all time were built on, that still hold up to this day.
My attitude now is the same as to when David Bowie passed away: look at his legacy, and find someone now who is looking to carry that torch forward.
NEW SERIES COMING SOON!
While I'm still trying to stream more regularly, I'm doing a series called "Rectangular Reckoning" where I play through a deck in either Hearthstone or Magic The Gathering for an hour and break it down. I'll also do some Arena runs in Hearthstone and some drafts and stuff in MtG: Arena when that comes out.